Naked Vice
The Cyrus Nude Heel by Nakedvice continues the Cyrus craze with our latest addition to our line up of our best-selling heel ever. Inspired by the classic '90s strappy heel, The Cyrus Nude features a square toe and barely-there design. Crafted from croc leather in a neutral shade, The Cyrus Nude has been made with maximum comfort in mind, the thin curved heel gives you just the right amount of height. Perfect for wearing to a wedding or for trotting around in on a Saturday night!
Upper: 100% Leather
Sole: 100% Synthetic
More Information
Please note, if you are a half size we suggest sizing up.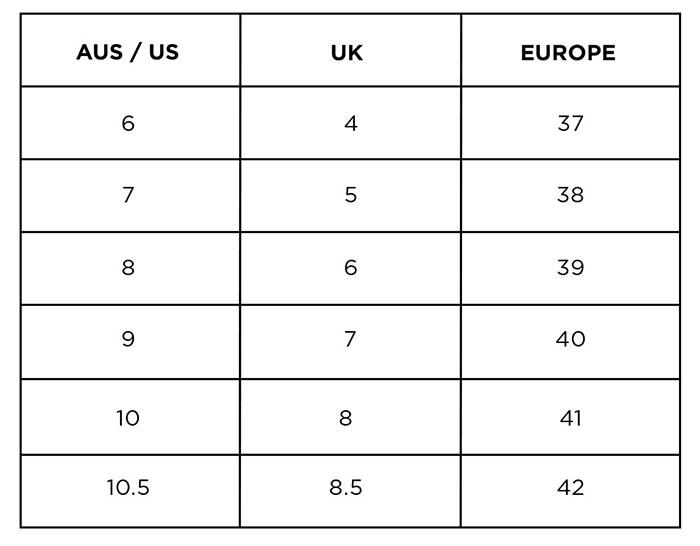 Delivery
We ship Express Australia wide.
We ship all our orders via Express which takes 1 day to metropolitan areas and 1-3 days to rural parts of Australia. If your order is placed before 2pm (EST), we will dispatch it on the same day, if your order is placed after 2pm we will dispatch it the next working day.
We recommend selecting a delivery date 2 days before your event to make sure everything's perfect.
3 hour shipping in Sydney is $15 (available 9am-3pm Mon-Fri)
Collection from our Sydney store is FREE
Express delivery is $9.95.
Need more info regarding shipping? Check out our FAQs
Return
Returning your rental is simple and free! Simply place your dress in the pre-paid return bag provided in your order, and drop it at your nearest Post Office or the yellow Express Postal Box. If your rental period ends on a Sunday or a public holiday, simply drop your item in the nearest yellow Express Postal Box on the return date. It will be shipped back to us on the next business day. We also take care of the dry-cleaning so that you don't have to worry about it.